Gimbal is the multiplayer shooter with buildable vehicles. Customize your weaponry, engines, and accessories, and then take to the skies against other pilots in real time.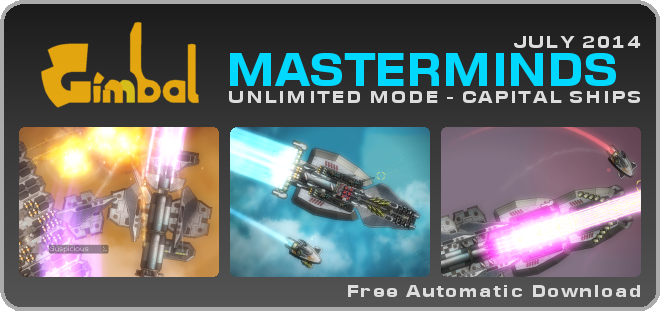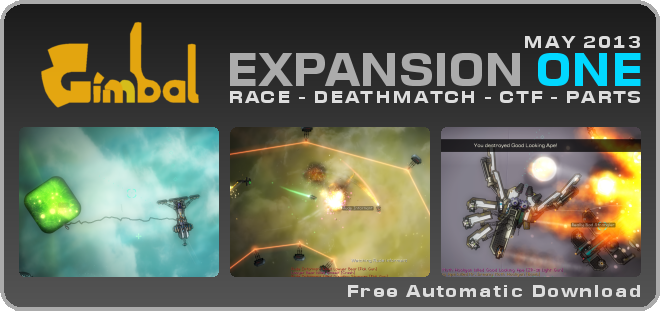 Gimbal Features
Top-down 2D Shooter Gameplay
Realistic, cinematic visual style
Hard Sci-fi slant: Strict physics and combat dynamics
Real Time multiplayer for 16+ players over Internet/LAN
Integrated server browser
Player-hosted, highly customizable servers, with bots
Mutliple Ways to Play
Carrier Seek and Destroy
Deathmatch
Capture The Flag
Racing
Randomized map layouts
Rigid Body Physics engine with...
Aerodynamics
Per-Pixel hit detection
Completely customizable vehicles
Choose from 142 parts - Down to engines, turrets and fins
Build for power, speed, durability, handling, and awareness
Money system - Win bounties and upgrade your equipment
Share fully functional ship designs as images on the Web
Customizable Controls
Mouse, Keyboard and Gamepad support
Indie Game Bonuses
No DLC. No multiplayer fees. You bought the whole game- you get the whole game.
No corporate gaming network. Zero restrictions and censorship.
Olde style community-run servers.
System Requirements
Operating System: Windows® 8 or 7 or Vista or XP
Processor: 2.0 GHz+
Memory: 1 GB RAM
Graphics: 256 MB, Shader model 2.0, NVidia GeForce 6600 or better
Hard Drive: 600 MB of free space
Input: Mouse and Keyboard required